Last Friday saw Team MAST decamp to the Radisson Red hotel on Glasgow's Clydeside, for our inaugural Winter Conference.  A year after the introduction of our 'One Approach' model, this was an ideal opportunity for senior management to set out the vision for the practice over the coming months, as well as a great chance for us all to come together for a bit of light teambuilding!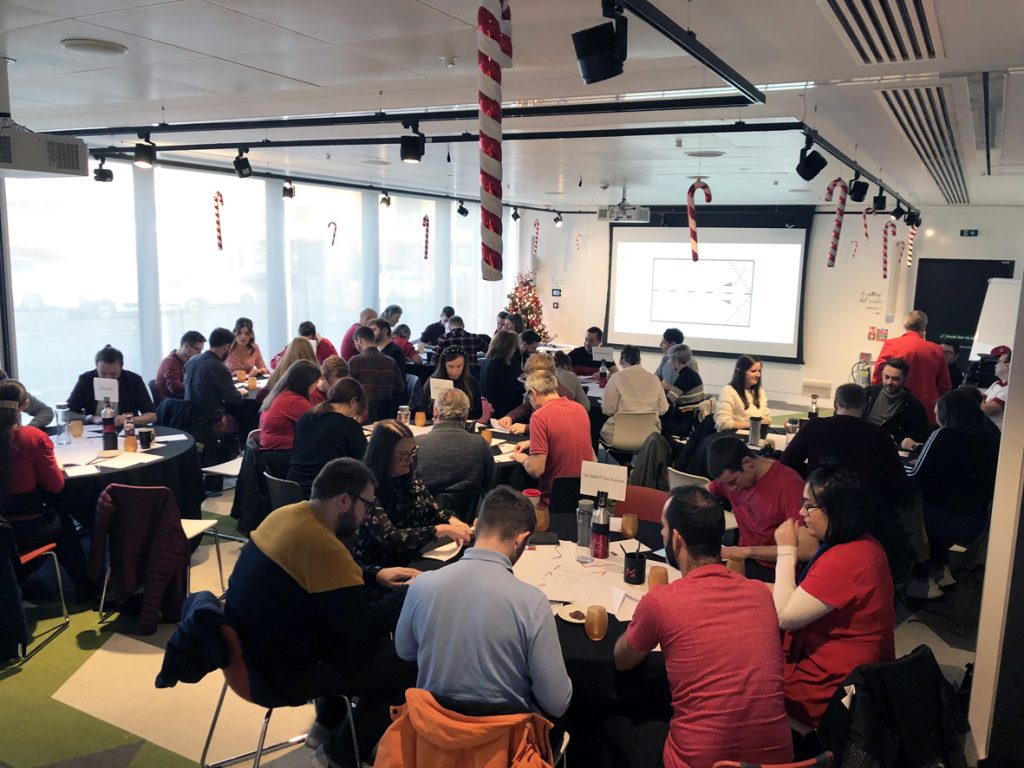 The day comprised presentations from the directors and project directors, as well as an illuminating talk from our guest speaker David Broom.  These were interspersed with some competitive team building exercises, including a hotly-contested Paper Plane contest, and an ideas competition in which groups were invited to outline their visions on various aspects of the topic '2050 Living'.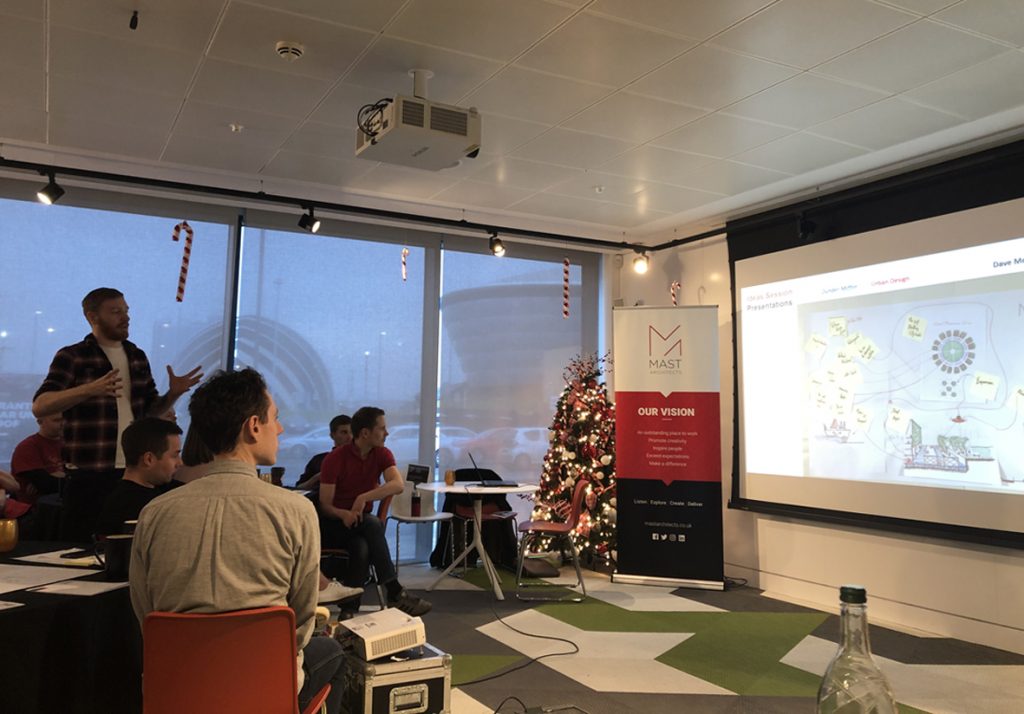 Once the business of the day was concluded, the team repaired to the salubrious surroundings of the Red Sky Bar for some well-earned refreshments – it's still teambuilding, honest!
Collectively, we want to make sure that MAST remains an outstanding place to work, and we place great importance on coming together to reflect on our shared vision and values and to promote the 'One Approach' ethos in everything we do.  Our thanks to all who contributed to a stimulating and engaging day – here's to the next twelve months!